Welcome to Revo Glo Golf, our glow in the dark crazy golf course located on Weston-super-Mare's Seafront. We are a 9-hole course which has neon, scrapyard and terminator themes, appropriate for a wide variety of ages. Whether you are looking for a fun date-night idea or would like to bring the whole family, there is so much fun to be had. You also have the chance to win a free round if you can successfully land the ball during the final hole.
We have our very own bar which serves both soft and alcoholic beverages for you to enjoy while playing! The course was designed by Deborah Mitchell, while a graffiti artist known as 'Ghost' came to spray-paint the walls and ensure that each hole is unique and has its own theme.
We operate as walk-ins only, so there is no need to book with us
– we looking forward to welcoming you for a game soon!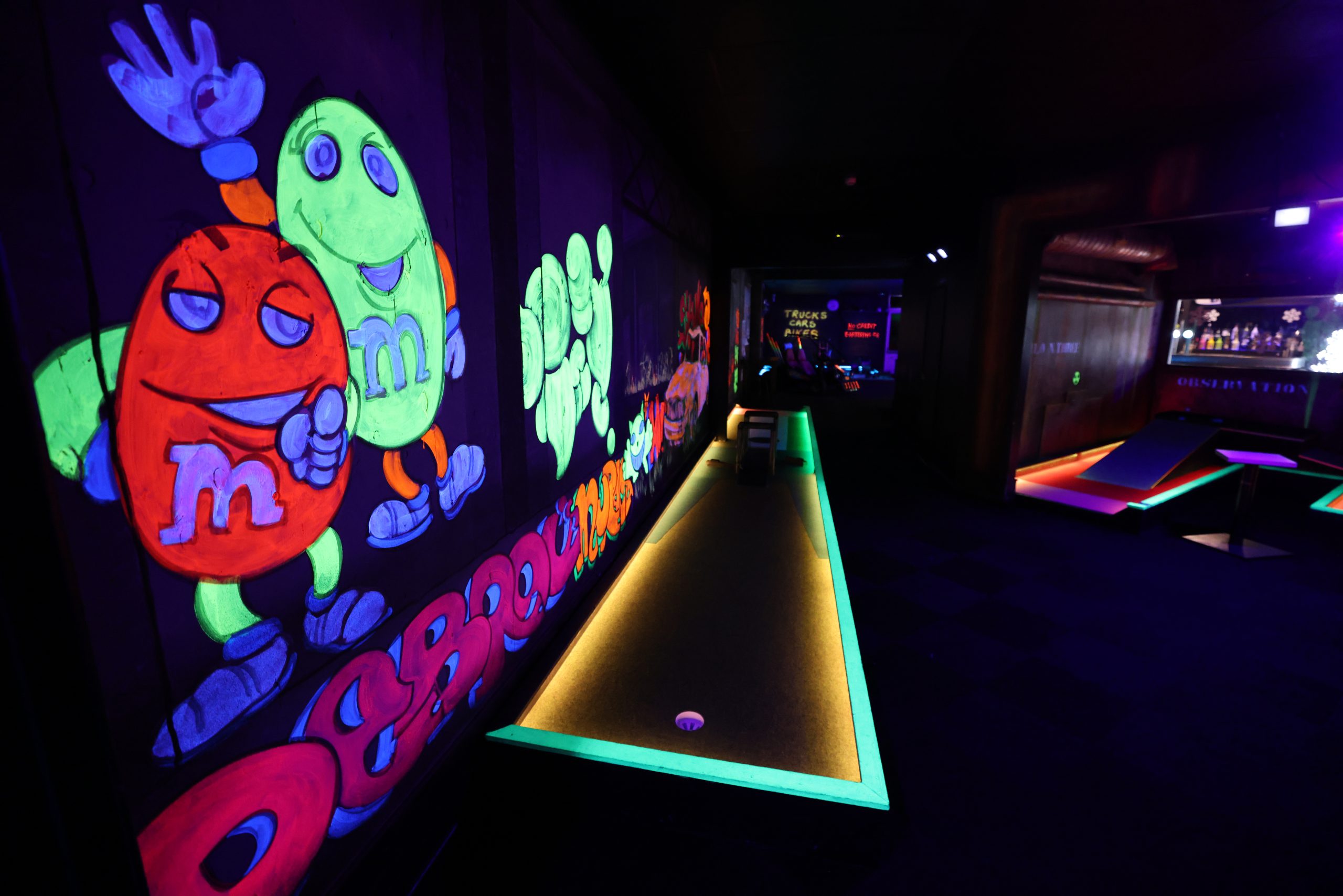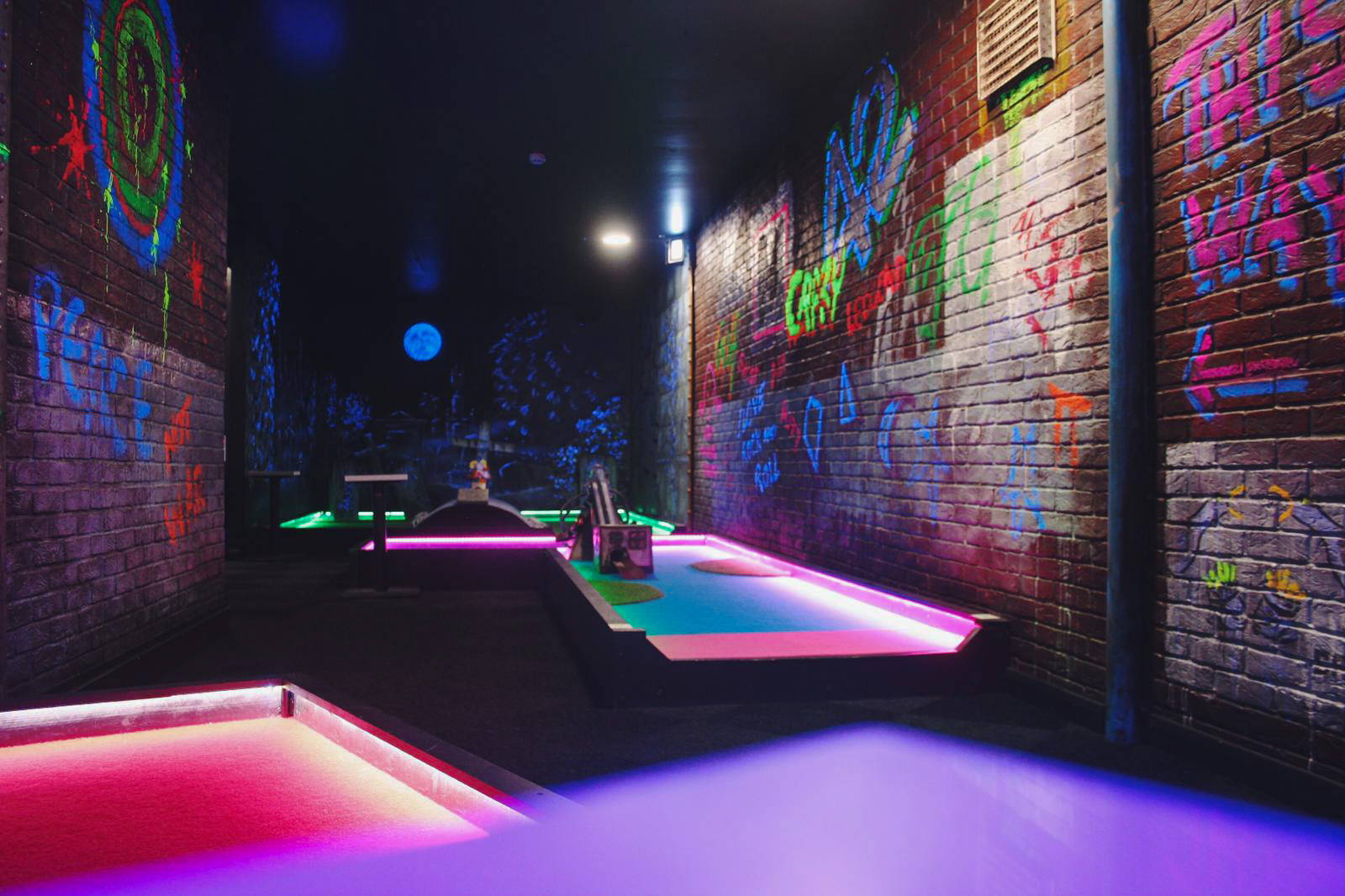 Opening hours
Summer holiday opening hours:
Monday: 10am – 8pm
Tuesday: 10am – 9pm
Wednesday: 10am – 9pm
Thursday: 10am – 9pm
Friday: 10am – 10pm
Saturday: 10am – 10pm
Sunday: 10am – 8pm
Regular opening hours:
Monday: 12pm – 8pm
Tuesday: 12pm – 9pm
Wednesday: 12pm – 9pm
Thursday: 12pm – 9pm
Friday: 12pm – 10pm
Saturday: 11am – 10pm
Sunday: 11am – 8pm
Please note that closing times are subject to how busy we are. If it's quiet we may close earlier than the above times.
Our Prices
Frequently Asked Questions
Do you take bookings?
No, we are walk-ins only, so feel free to check out opening times and pop-in whenever.
Do we do parties?
At the moment no, due to not taking bookings we don't have the facilities for this. Despite this, we rarely have a queue and have had large groups pop in with no issues.
Are we wheelchair accessible?
Yes we are, our entire venue is accessible with a wheelchair (including the restaurant).
How many holes is the course?
We are a 9-hole course with a win-a-free-game hole.
Do we serve food?
No, we don't, however you can pop over to Revo Kitchen before or after your game for food, drinks or cake.
Can we bring a pram around while playing?
Absolutely, no problem at all.
Is your course appropriate for younger children?
This is dependent on the child and their ability, but we have players as young as 4 who come to play with the help of a parent and love it!
Is there any parking on-site?
We don't have any parking ourselves, however, there is lots of parking spots across Marine Parade.
Are you dog friendly?
Yes! We welcome well-behaved dogs.
Follow us